Lakeview housing prices "held on" longer than any of Chicago northside neighborhoods during the market shift of 2006-2012. Lakeview home prices peaked in the spring of 2008 and then took a quick and pronounced tumble, finally catching up with the rest of the market (which had declined more gradually) in the middle of 2010.
Today, Lakeview condos and single-family homes might be peaking again. Prices are up on condos this year, but flat on single-family homes. The marker to pay attention to: closings.
The "Closings in…" numbers below refer to the number of closings "on the year" compared from the same day last year. So from 01/01 through 08/24, there were 9.4% MORE condo closings in 2015 vs. 2016.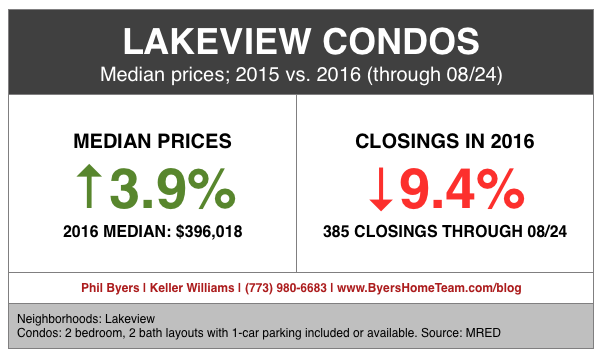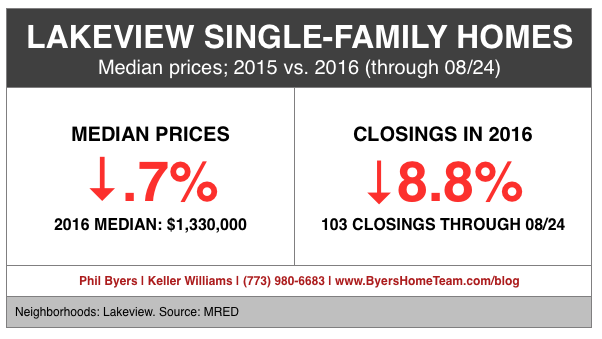 A slow down in closings and contracts signals the possibility of lower prices in the near future. These numbers are more-likely "leveling" of prices that could be happening due to the recent Cook County tax hike or some market "jitters" from the presidential election. But whatever it is, we'll know for sure in about 6 months.
If you have questions about your home in Lakeview or if you're just looking for your next home in Chicago, call or text our team anytime at (773) 980-6683.
Phil Byers
Keller Williams