Prices on Chicago north side condos continue to move in the right direction. Looking at prices for 2 bedroom, 2 baths (the "bread and butter" of Chicago's condo market), we can see that all but one are UP for 2016 so far.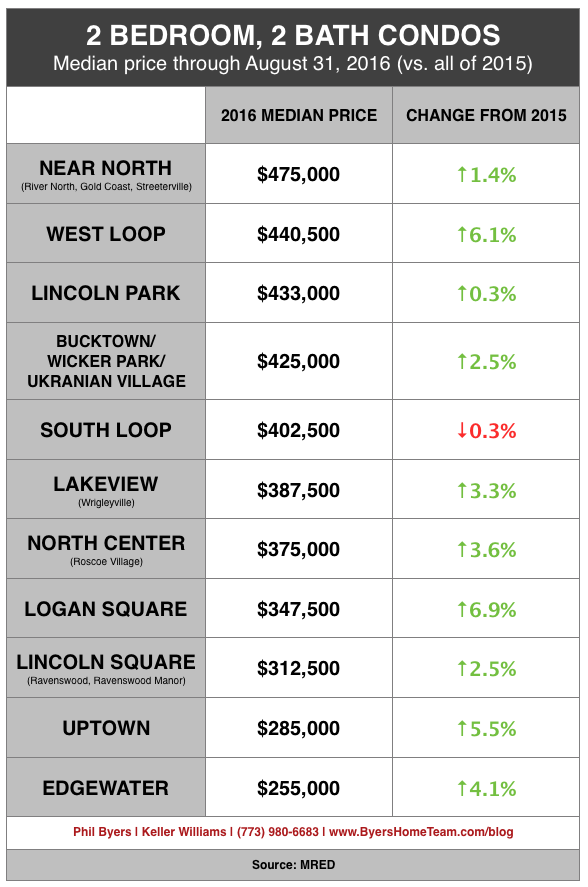 The question remains – what happens next? The fall market is upon us, which means (for all intents and purposes), the "hot zone" of the 2016 market is past us. Accepted contracts have started falling in the past 90 days. In some cases (like the South Loop and Bucktown), they've fallen dramatically in the past 90 days. More on that this week.
If you don't see your neighborhood here, and want to know how the market might be affecting your home's value, call our team at (773) 980-6683.
-Phil